I have been practicing as a licensed psychologist in the state of Maryland since 2000 (MD License #3762). Prior to being in private practice, I worked as a forensic psychologist at Clifton T. Perkins Hospital Center, Maryland's maximum-security forensic psychiatric hospital. To learn more about my educational and professional background, please feel free to review my full resume. Click here to download a more detailed description of my training, experience, and credentials (Adobe Reader or Apple Preview is required).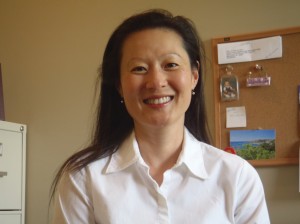 My philosophy is that life can always be better. None of us are perfect and no one's life is perfect, so there's always room for growth and improvement. Life is too short to spend it being unhappy or in distress. It's also too short to spend it functioning at less than our optimum level.
Although we can't control all of life's stressful events, we can learn to manage our reaction to them in a way that allows us to feel healthier and stronger. I also believe that even in situations that may seem to be completely out of our control, there are specific ways that we can gain control. Psychotherapy is one way to accomplish this, as it can lead to adopting more adaptive attitudes and learning effective coping strategies.
My hope and intention is to work with you to assist you in achieving your goals. My attitude regarding psychotherapy is that it is a collaborative effort. We are partners in the therapeutic process. Each of us contributes something important to the enterprise. As the therapist, I bring my education, training, experience, and professional expertise to the table. On the other hand, you are the expert on you and your life. This coupled with your motivation and effort to be engaged in the therapeutic process is what you can bring to the table. The goal of psychotherapy is for us to work together to help you achieve your goals, and be able to function at your optimum level in all areas of your life. I consider it an honor to be in a position that affords me the opportunity to work with people in this capacity, because I firmly believe that improving our quality of life is a very important and worthwhile endeavor.
The truth is that our finest moments are most likely to occur when we are feeling deeply uncomfortable, unhappy, or unfulfilled. For it is only in such moments, propelled by our discomfort, that we are likely to step out of our ruts and start searching for different ways or truer answers.
– M. Scott Peck, psychiatrist and author (1936-2005)
When one door of happiness closes, another opens; but often we look so long at the closed door that we do not see the one which has been opened for us.
– Helen Keller (1880-1968)
Act as if what you do makes a difference. It does.
– William James, psychologist (1842-1910)
Courage does not always roar. Sometimes courage is the quiet voice at the end of the day saying, "I will try again tomorrow."
– Mary Anne Radmacher, writer/artist
We should try to be the parents of our future rather than the offspring of our past.
– Miguel de Unamuno, writer and philosopher (1864-1936)
It is never too late to be what you might have been.
– George Eliot, writer (1819-1880)